Ein Test

Dear Eloy friends,
Universal has responded positively to advice from the fan community about the lack of availability of some ELOY albums from the EMI catalogue. The albums that were not available are »Live« (1978), »Colours« (1980), »Planets« (1981) and »Performance« (1983). As of now, the entire EMI catalogue (1973 - 1985) is available digitally from Universal. My special thanks to Thomas Thyssen at Universal, but also to all those who pointed out this gap in availability to me.
Your
Frank
Dear ELOY friends,
On 23 June 2023, »Echoes from the Past« will be released simultaneously worldwide. It is the last part of a unique opus magnum by ELOY, a band regarded as legendary both in Germany and on the international stage. Like its two chart-topping predecessors »The Vision, the Sword & the Pyre Parts I and II«, »Echoes from the Past« was composed, written and produced by the band's mastermind, singer and guitarist Frank Bornemann. Since founding the band more than 50 years ago, he has continued to shape it into an internationally successful and acclaimed act with an ever-changing line-up.
ECHOES FROM THE PAST
Large concept albums with varying profound and esoteric themes and powerful, atmospheric soundscapes have always been a trademark of ELOY. But the current, 3-album work, which Frank Bornemann spent a proud 8 years working on as author and director, breaks all previous dimensions. He explains:
»This album trilogy was conceived and designed from the outset not only as a purely musical work, but as a 'Spectacle Musical'. This is more akin to a rock opera, although it dispenses with the sung dialogue used in classical opera or Comédie Musicales. The words are spoken by actors like a theatre performance.
NEW ELOY VIDEO »FATE«
Thematically, my work is dedicated to the fateful life and deeds of Joan of Arc. The legendary young French heroine from the Middle Ages fought for the freedom of her country, led an army into battle, and was tragically put to death at the stake. Nowadays she is revered as a saint and represents a unique historical figure who still fascinates people, and certainly captivated me.«
Warm regards
Your
ELOY-Team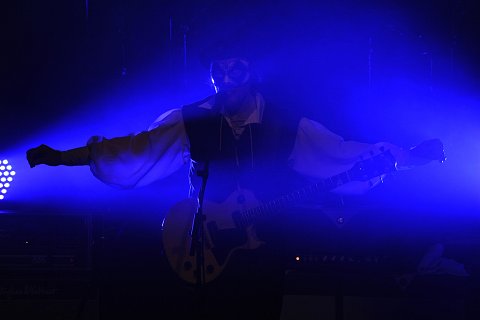 TOP OF THE SHOP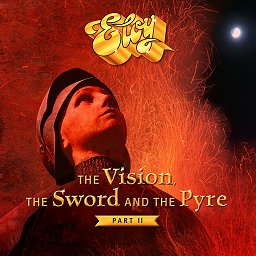 THE VISION, THE SWORD AND THE PYRE
PART II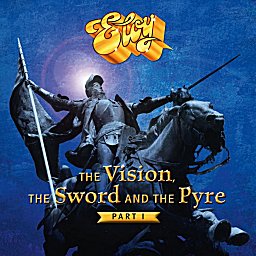 THE VISION, THE SWORD AND THE PYRE
PART 1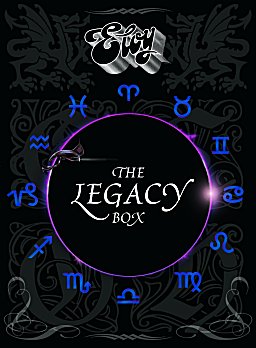 THE LEGACY BOX
Available again - order now >>>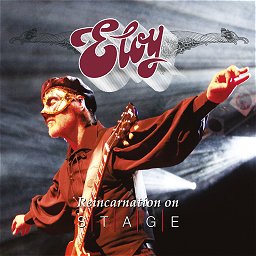 REINCARNATION ON STAGE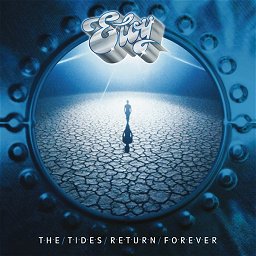 THE TIDES RETURN FOREVER REMASTERED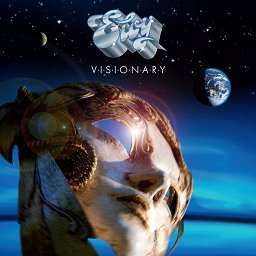 VISIONARY